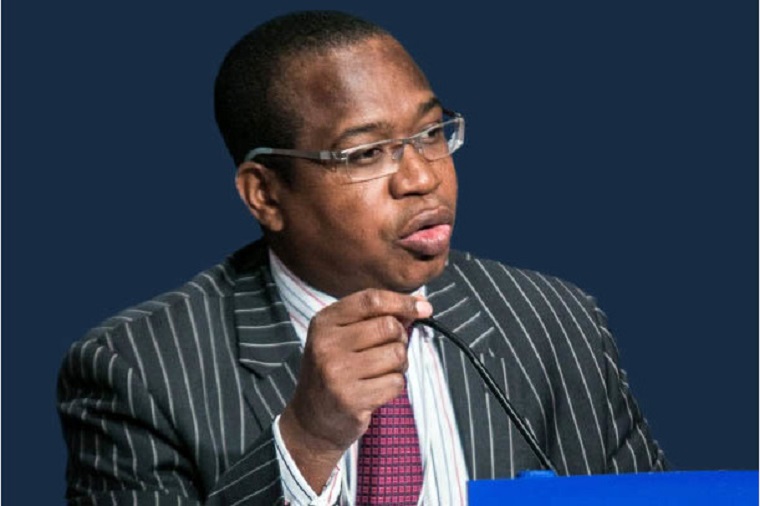 Zimbabwe's Finance Minister Mthuli Ncube has urged Zimbabweans to remain focussed on the long-term goal of getting the country's economy back on track saying while this might take time, the country is already heading in the right direction.
Zimbabweans have been experiencing rising prices and increasing hardship since the country embarked on its economic reform in October last year.
The main opposition Movement for Democratic Change and the country's biggest trade union federation the Zimbabwe Congress of Trade Unions have warned the government that they will organise mass demonstrations against the deteriorating economic situation.
Writing in the Herald today, Ncube said Zimbabweans must understand that people do not live in a perfect world.
"As Minister of Finance, I often feel frustrated that we don't live in a perfect world with perfect conditions. So many factors are out of our control; from natural disasters, to global events; from oil prices to the outbreak of disease. We are also in a democracy with lots of decision-makers. We operate in bureaucracies which take time for the wheels to turn," he said.
"Yet we have a challenge on our hands which needs dealing with, and quickly. We are mending an economy which we inherited in dire straits. Even when all the right policies are being implemented; even when all the political will for economic reform is present; even when Zimbabwe is opening up to the world; rebuilding our devastated economy will take time."
Ncube said the most important thing was that the country was back on track. The country was no living within its means but the short-term effect was unfortunately an austerity felt by all.
"The long-term effect, with a mixture of discipline and patience, will be more money in your pockets, more jobs, and an economy back on its feet.  While politicians live from day to day, economics is a long-term game; one must look at the bigger picture," he said.
"The implementation of the TSP reforms, with its long-term focus, has indeed begun in earnest. Notwithstanding setbacks from downside risks related to drought conditions and Cyclone Idai, foreign currency shortages, restricted access to international financial markets, and other exogenous factors, there are indeed noticeable scores from the reforms.
"Evident successes are in fiscal consolidation and discipline, the removal of various pricing distortions, monetary sector and currency reforms, infrastructure rehabilitation, and 'Doing Business Environment reforms' which will attract investment."
Ncube said Zimbabwe is now spending less and raising more but while this was still part of a wider "hole" filling process, it was progress.
"We must keep focus. We have much more work to do. Expenditure needs to be reined in. Privatisation kick-started. And crucial foreign funding injected into our economy. We must also continue to do all in our power to remove the crippling sanctions which continue to hold back our development.
"We are in a process of rebuilding; and the reforms are well and truly underway. While too many Zimbabweans still suffer, and while many are still frustrated; with patience and discipline, we will get to the economic promised land.  Zimbabwe is slowly finding its feet. The journey is long, and it will not be smooth, but we are heading firmly in the right direction."
(231 VIEWS)