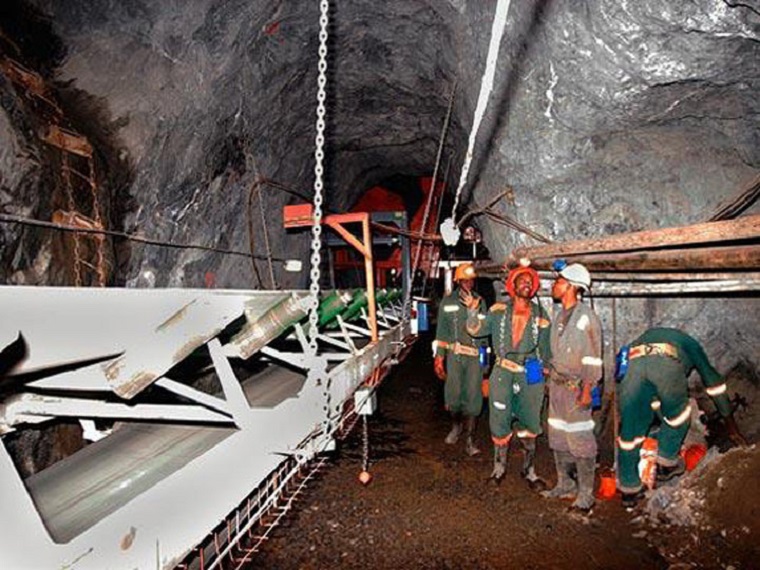 Caledonia Mining Corporation has cut its gold production target this year to between 52 000 and 57 000 ounces from 60 000 oz despite improvements in tramming capacity at its Blanket Mine, the company says.
Canada-listed Caledonia is one of Zimbabwe's major gold producers, alongside Metallon Gold, Asa Resources and RioZim.
The Gwanda mine's reduced 2017 output would still be higher than last year's record production of 50 351 ounces.
The company said it has resolved to reduce the 2017 production tonnage target to allow spending on mine development in a bid to guarantee the mine's long-term ambition of 80 000 ounces by 2021.
The mine is currently working on the completion of the completion of the Central Shaft from surface to 1 080 metres below surface and development below 750 m level.
The Central Shaft has now reached the 750 level and is on schedule to be completed by the fourth quarter of 2018.
"Notwithstanding the improvements in underground tramming capacity that were completed in June 2016 and the two extra silos and the extra loop around 4 shaft which have been operational since the end of Q1 2017, Blanket has not been able to transport the volume of material that is necessary to achieve the target of 60 000 ounces of gold in 2017 whilst maintaining the rate of capital development that is necessary to achieve future production goals of 80,000 ounces per year by 2021," the company said in a statement.
"As a result of the reduced production guidance, earnings guidance for 2017 is also reduced from approximately 34 cents to between 24 and 31 cents per share, assuming a gold price of $1 275 per ounce for the remainder of 2017."- The Source
(40 VIEWS)