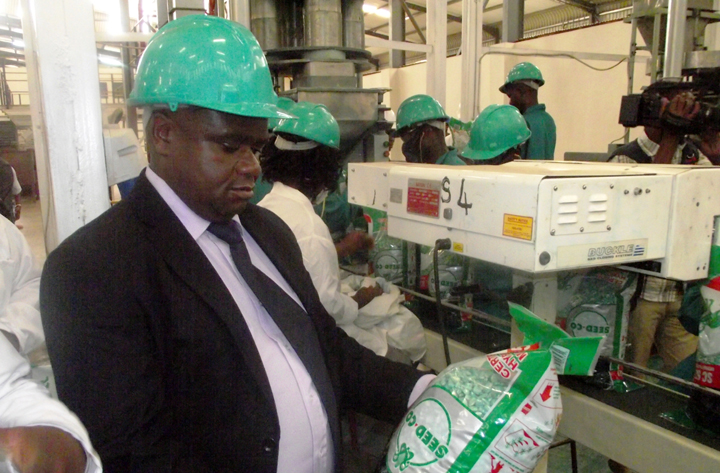 Zimbabwe's largest seed maker SeedCo yesterday reported a three percent increase in annual profit to $15.4 million.
Following an equity partnership with Limagrain — the largest seed company in Europe and the fourth largest in the world — SeedCo has accelerated its expansion drive into Africa, where they now operate in Botswana, Kenya, Malawi, Tanzania and Zambia.
The group's turnover was flat on prior year at $96 million, despite reduced government spending on inputs as well as the effects of the el Nino-induced drought in the sub-region.
Finance costs were down 39 percent $1.9 million due to access to cheaper loan facilities.
Presenting the company's results , finance director John Matorofa said a decline in government input support programs slowed business for the company which hugely depends on government for business.
Trade receivables, money owed to the business by its debtors, stood at $42 million at the close of the year, a 10 percent decline due to government business being done by through financing structures and improved debt collection.
"Zimbabwe cut its input support scheme by 68 percent while Zambia and Malawi cut their programs by 38 percent and 16 percent respectively," he said.
Out of the $42 million trade receivables Zambia, Malawi and Botswana owe the group the $14 million which is expected to be settled by the end of the first half of the year.
Going forward Matorofa said the company was looking to expand its operations in East Africa which had shown potential.
"The future of the business lies in East Africa. Tanzania and Kenya continue on an impressive growth trajectory. We have barely scratched the surface but we are confident of the potential".- The Source
(47 VIEWS)