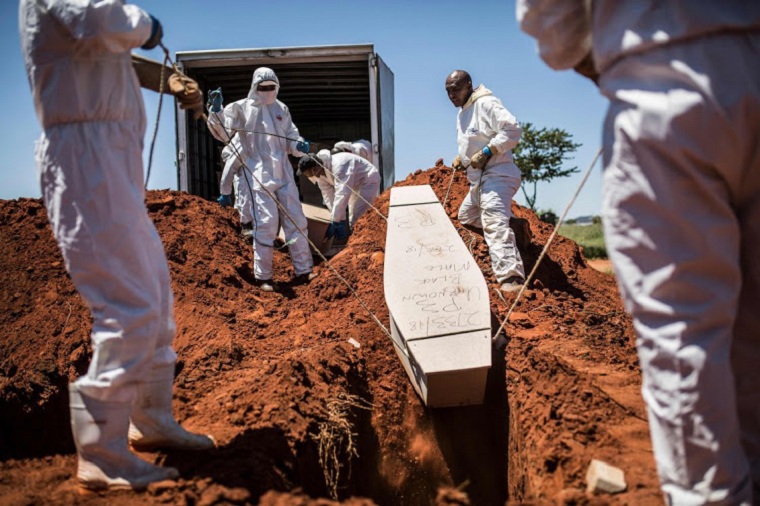 Two more people, one from Bulawayo and another from Mashonaland East, died of coronavirus today, raising the death toll for Zimbabwe to 250.
Seven people have died this month, five of them from Bulawayo. Its death toll now stands at 62.
There were 27 new cases today and only eight recoveries. This saw the total number of cases rise to 8 471 and recoveries to 7 983.
The number of active cases rose to 238 with 80 of them in Bulawayo. Harare was static at 63.
Although the number of active cases is very low, the government has expressed concern that illegal transport operators could re-trigger the pandemic as they were flouting  covid-19 regulations.
"The government strongly advises the private operators and the public, that urban transport services for the carriage of passengers, is restricted to those provided by the Zimbabwe United Passengers Company (ZUPCO) as provided for in Section 2(a) of Statutory Instrument 83 of 2020, Public Health (COVID-19 Prevention, Containment and Treatment) (National Lockdown) Order 2020," the Ministry of Local Government said today.
"This is a Health induced Transport Strategy, that is meant to ensure that the further spread of COVID 19 is contained. The country is not yet out of the woods, since we still have cases of COVID 19."
The ministry said Covid-19 regulations for the transport sector were not designed to disadvantage private players but to save lives.
"The regulations were put in place to prevent, contain, and treat covid-19, are not meant to disadvantage those who invested in the transport, or any other sector, but to ensure that the objectives of the regulations are met.
"We note with great concern, that the operators who resist working with ZUPCO are usually those that are not registered, and do not meet the requirements," it said.
While Zimbabwe seems to be faring better, cases are on the increase across the globe and reached 49.5 million today. So far 1.25 million people have died, 35.2 million have recovered and there are 13.1 million active cases.
The United States which has the highest number of cases could clock 10 million before the end of day tomorrow.
(59 VIEWS)