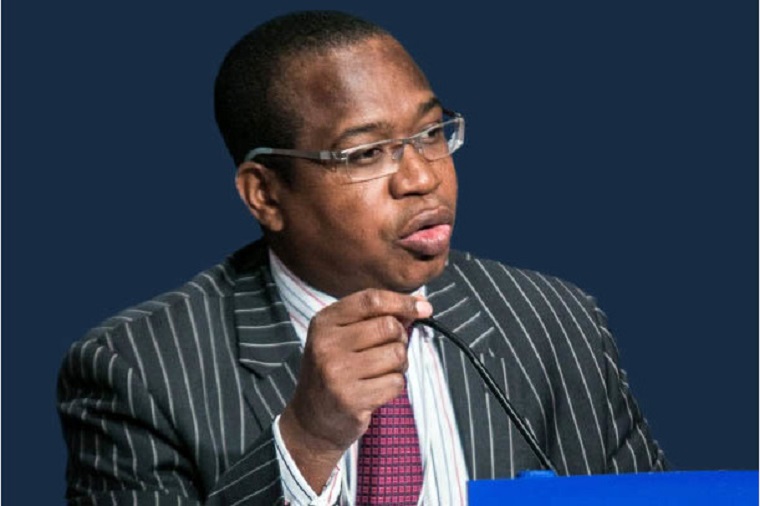 Zimbabwe Finance Minister Mthuli Ncube says Zimbabwe this week took control of its economic destiny and its destination is prosperity for its people.
Zimbabwe this week re-introduced the Zimbabwe dollar as the country's sole legal tender for local transactions but also guaranteed that those with foreign currency accounts will have access to their money but will have to change it first to buy goods locally.
Writing in the Herald, the minister said he was under no illusion that the terrain would be rough but he had done the necessary groundwork before phasing out the multi-currency system which he said was holding the country back.
"Abolishing the use of multiple currencies, and making the Zimbabwe Dollar the sole legal tender has always been a key component of our transitional stabilisation programme, and a crucial step in restoring normalcy to our economy," Ncube wrote.
"We will work closely with our colleagues in the various ministries and the RBZ to ensure the correct next steps are now taken to guarantee this move is a success. We must continue to rapidly increase the flow of forex into the interbank market. But this must not be for the few.
"Forex must also be made readily available to individuals and small businesses across our nation through organised, regulated, and legal channels.
"This should also include the introduction of a new interest rate policy and a monetary policy committee."
The Reserve Bank of Zimbabwe raised interest on overnight rates from 15 to 50 percent but the monetary policy committee is still to be announced.
"Despite the reported complexity of this decision, day to day, not much will change. Zimbabwean workers will still receive their wages in RTGS dollar and bond notes, and when they go to the shops, the food on the shelves will be priced in the same currency," the minister said.
"Government also guarantees that those who do hold Nostro accounts will of course keep their access to those accounts in the currency in which it is currently held.
"We therefore continue as a nation on the march forward on our path of progress, quickening the pace to our destination of prosperity.
"We are under no illusions about the rough terrain we will face. There will be many more obstacles to face. But by taking back control of our fiscal and monetary mechanisms, by taking our fate firmly in our own hands, we are one step closer to reaching our destination."
Below is the full write-up.
Continued next page
(205 VIEWS)