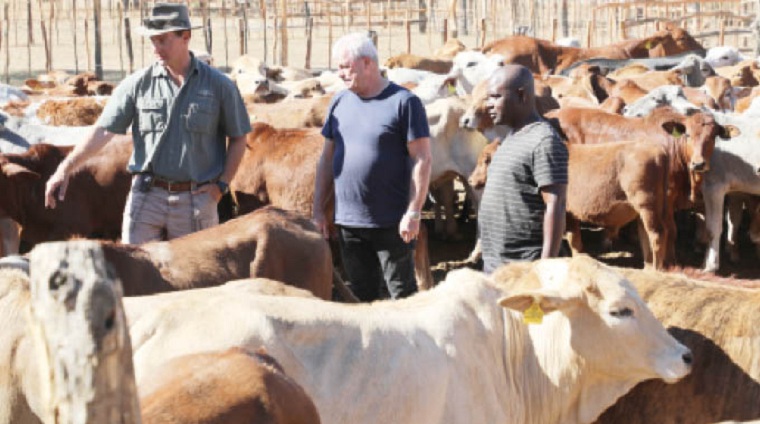 A British company which was supposed to invest US$130 million into the Cold Storage Commission over the next five years and resuscitate the country's largest meat processor will instead be selling more than 200 cattle from the CSC tomorrow probably to pay off workers that it says it is retrenching on behalf of the government.
Boustead Beef will be selling the cattle by public auction at 11:15am tomorrow at Umguza Sales Pens.
It is not clear whether the sale has been cleared by the government because Agriculture Minister Anxious Masuka told Parliament last month that the government was reviewing its agreement with Boustead Beef because the company had failed to perform as agreed.
The agreement between the government and Boustead Beef has been shrouded in secrecy raising questions about whether this was a clean and honest deal.
One legislator even asked Masuka whether there had been any due diligence at all before selecting the investor.
Masuka was on the CSC at the time of the agreement but the board was sidelined.
It is also not clear whether Boustead Beef is permitted to sell the cattle or not  because from what Information Minister Monica Mutsvangwa said in a post-cabinet briefing in May last year, Boustead  Beef was supposed to pay rentals of US$100 000 a year but instead it has been collecting rentals from CSC properties which workers claim were used to run the limited operations by the company.
Boustead Beef was also supposed to take over and run the CSC's ranches: Maphaneni; Dubane; Umguza; Chivumbuni; Mushandike; Willsgrove; and Darwendale; for an initial period of 25 years but The Insider has since discovered that Dubane is being rented by a very successful tenant, Fabwell Farming, but Boustead duped the State media to showcase the development at the ranch as their own.
According to an advert flighted by the auctioneers, Boustead Beef will be selling:
95 heifers
24 cows+24 calves
21 cows
33 steers
5 bulls
In what seems to be a sign of desperation by Boustead Beef, there are no reserve prices.  Those willing to participate are to pay a $20 000 deposit that is refundable.
Continued next page
(197 VIEWS)