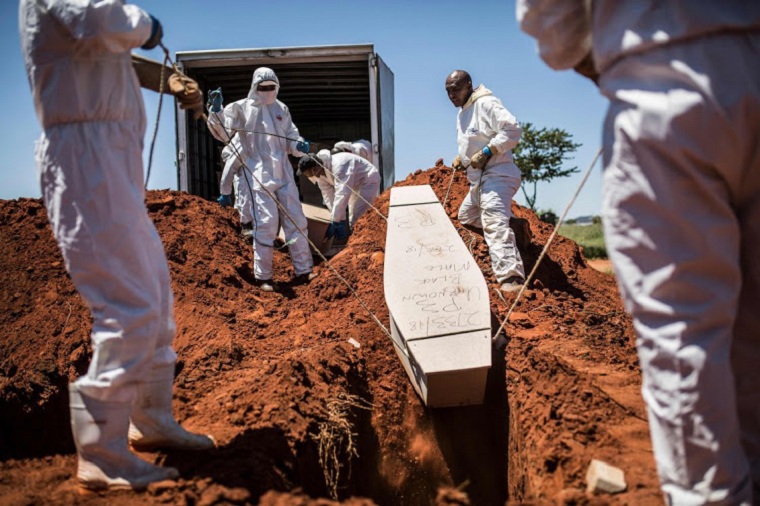 Eighty-three Zimbabweans have died of coronavirus in the first week of this year and there have been 4 808 new cases.
Zimbabwe imposed stiffer lockdown measures to curb the surge of the virus, but some Zimbabweans are taking the government to court accusing the administration of depriving them of their source of livelihood.
Police said they arrested 3 150 people yesterday for breaking the lockdown regulations. Some 1 651 were arrested for not wearing masks and 465 for breaking the 6pm to 6 am curfew.
According to the Ministry of Health, 15 people died today raising the death toll to 446 and that for this month to 83.
There were 871 new cases which brought the number of cases so far to 18 675 and those for this month to 4 808. Harare alone had 301 new cases today.
There were only 117 recoveries bringing the total to 12 083.
There are now 6 146 active cases, 2 845 of them in Harare. Bulawayo has 573 and Manicaland 512.
The situation in South Africa is also getting worse with the number of cases now at 1.17 million. Deaths have risen to 31 809 and the number of active cases is 200 565.
Globally the number of cases has risen to 88.2 million and includes 1.9 million deaths, 63.4 million recoveries and 22.9 million active cases.
The United States should clock 22 million cases any minute and has already surpassed 370 000 deaths.
(80 VIEWS)