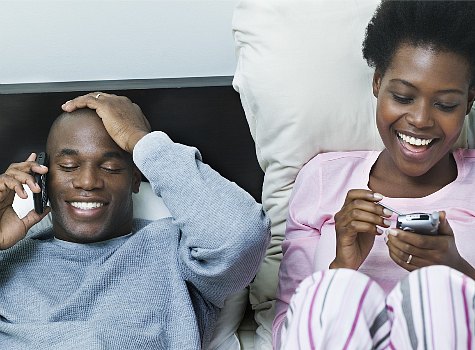 Pic- Essence
Zimbabweans spent nearly $1 billion in the acquisition of information communication technology (ICT)equipment and services in the 12 months to June, 2014 a survey released yesterday by the country's telecommunications regulator shows.
According to the 2014 ICT Household Survey, it was established that out of the $889.5 million that was spent, at least $658 million went towards acquiring services while $231.5 million was used to purchase related equipment.
The study, carried out by the Zimbabwe National Statistics Agency on behalf of the Postal and Telecommunications Regulatory Authority of Zimbabwe (POTRAZ), established that the type of equipment that was purchased during the period ranged from cellphones, computers, televisions and decoders.
Prepaid airtime, at $562 million accounted for 85 percent of the ICT service expenditure followed by internet charges at $42.3 million.
"At national level, the proportion of households with at least one member of with a mobile cellular telephone at home was about 89 percent," read the report, which showed that access to fixed telephone lines was however at a lowly three percent.
In terms of access to ICTs, the survey established that about 11 percent of households had access to computers at home while 33 of those with computers had access to internet.
At least 61 percent of households had access to radio while 40 percent had televisions.
A total of 31 140 households in all the country's 10 provinces participated in the survey, which POTRAZ acting director general Baxton Sirewu said seeks to aid government in achieving its vision of a knowledge-based society by the year 2020 through improving access to ICTs.
"ICTs are indeed fast becoming the central nervous system for the knowledge based information society of the 21st century and they have firmly established themselves as the oxygen for the digital economy that, in our context, we are building under the ZimAsset national blueprint," he said.- The Source
(63 VIEWS)