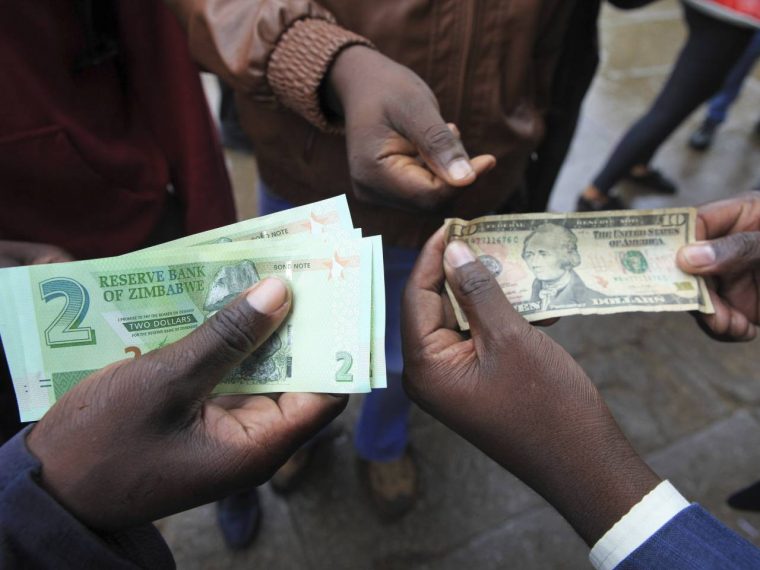 Zimbabwe's new currency, the RTGS dollar, started trading officially today at 2.5 to the greenback, way below the 4:1 that was ruling on the parallel market prior to Wednesday's devaluation by central bank governor John Mangudya.
Mangudya said he met with banks last night and they agreed on the 2.5 to US$1 as the starting rate.
"We came to a conclusion with the bankers last night at 2.5, and we hope thereafter that the rate will continue to find itself," he said.
Prior to the devaluation the RTGS was valued at 1:1 with the greenback but the devaluation and the black market rate made the Zimbabwe currency the strongest in the region with a bond note fetching R4.
Economist Eddie Cross early this month said he believed that the RTGS could drop to 2:1 once it was opened to trading.
"My own view is that once all foreign inflows are valued at a market rate, the rate of exchange to the US Dollar will settle down at 2 or 3:1 against the US Dollar. As I have said on several occasions recently, this will make the new currency for local transactions the strongest currency in the region," he said.
"Once stability is reached in the exchange rate and people are able to buy and sell foreign exchange freely on the open market, I would expect inflation levels to decline sharply and resume a more normal pattern of 3 to 4% per annum.
"What is unavoidable is another massive reduction in the real value of accumulated financial assets. Not as extreme as 2008 but nevertheless reducing the value of money balances by as much as two thirds. Zimbabweans will have to rebuild their liquid assets using the more stable currency as they did in 2009/13."
(478 VIEWS)