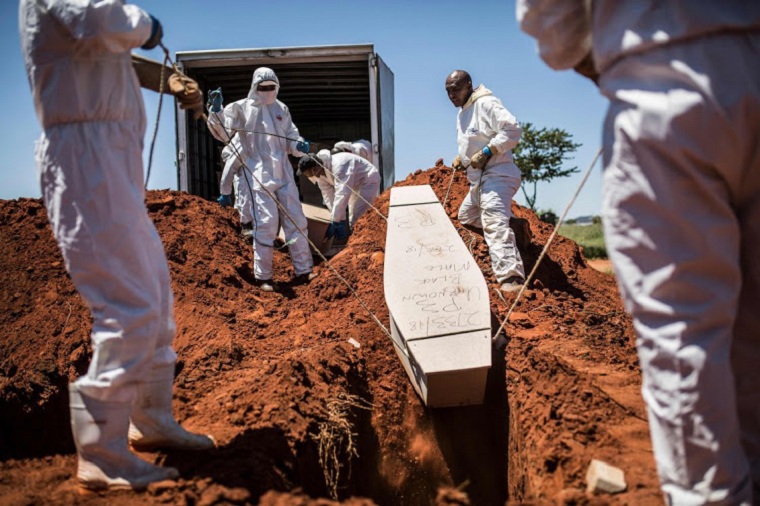 Zimbabwe today ended 2020 on a sad note with 86 coronavirus deaths in December, the second highest monthly toll since the outbreak of the pandemic in March.
Three people died today, one each from Harare, Mashonaland East and Masvingo bringing the death toll so far to 363.
The highest number of deaths was recorded in August when 135 people died.
The number of deaths dropped to 26 in September, then to 15 in October before rising to 34 in November.
There were 242 new cases today all of them local. This pushed the number of cases to date to 13 867.
There were 3 833 new cases this month.
A total of 96 people recovered today. So far 11 250 people have recovered, but there are still 2 254 active cases.
Harare has the highest number of active cases at 528 followed by Matebeleland South with 450 and Bulawayo 339.
Globally the number of cases has risen to 83.5 million. There have been 1.82 million deaths, 59.1 million recoveries and 22.6 million active cases.
(73 VIEWS)