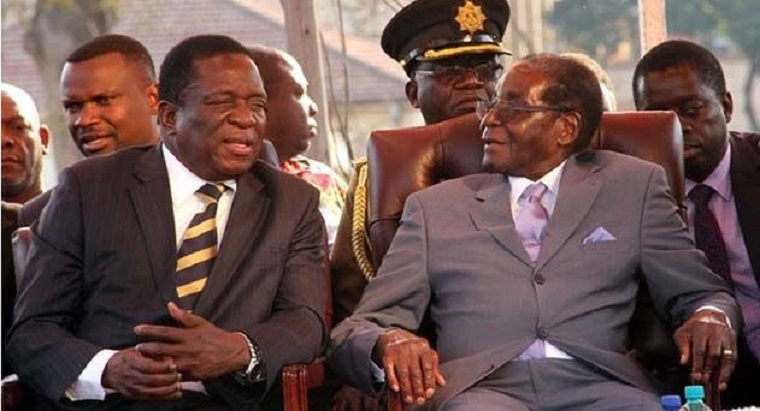 It is not usual for a person who has seized power through a military coup to heap praise upon his deposed predecessor.
Zimbabwe's new President, Emmerson Mnangagwa, however, has used the opportunity presented by several high-profile occasions to extol former president Robert Mugabe's virtues.
He referred to him as 'the father of the nation' in his inaugural address and told his Angolan counterpart João Lourenço on a recent visit to Angola that 'Mugabe is our revolutionary icon'.
And to loud applause, he assured African Union (AU) leaders gathered at the just-ended summit that the former Zimbabwe African National Union – Patriotic Front (ZANU-PF) president is well and safe and that his legacy will be preserved.
For many, the most notable aspects of Mugabe's legacy are an economy on its knees, a repressive system of governance with a powerful executive controlling all key institutions of state and an unforgotten and unforgiven ethnic cleansing of the Ndebele in the 1980s.
This was perpetrated to eliminate the Patriotic Front – Zimbabwe African People's Union (PF-ZAPU) party of political rival Joshua Nkomo and establish a one-party state.
Mnangagwa may hope that his refusal to take revenge against Mugabe will be viewed favourably by voters
Mnangagwa was Mugabe's go-to fix-it person, who stood by Mugabe's side and helped implement his often brutal style of leadership for over 50 years.
Yet when it appeared in his interest to do so, without showing so much as a flicker of remorse, Mugabe had no compunction in humiliating Mnangagwa in public and eviscerating his executive powers, before firing him from government altogether.
Mnangagwa was forced to flee the country by walking through a minefield into Mozambique, or so he says, with presumably Mugabe-approved assassins on his tail.
The new President is determined to create the impression that his incumbency is the start of a fresh and democratic era marked by economic pragmatism.
But many are scratching their heads as to why, given all the circumstances, Mnangagwa undermines this message by praising the person who they regard as embodying the antithesis of these policies.
After all, Mnangagwa is contesting an election no later than August this year, and there are many votes to be garnered from those grateful to him for seeing off the detested Mugabe if he aligns with their sentiments and distances himself from the former president.
Continued next page
(432 VIEWS)