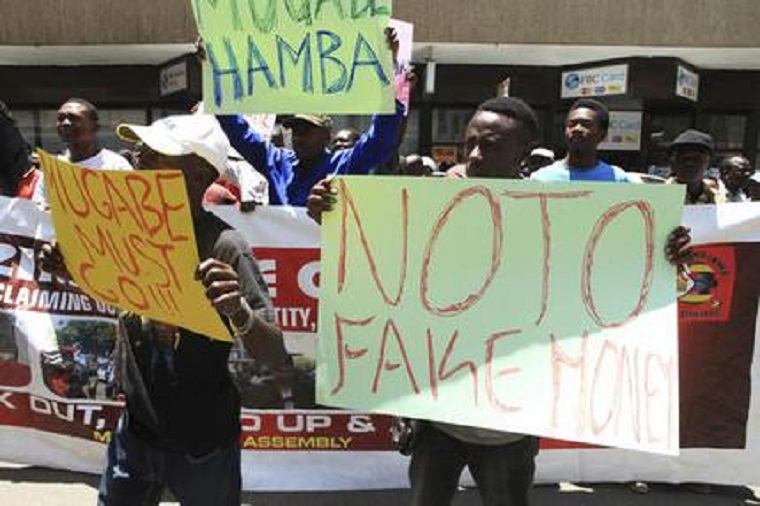 Zimbabwe's foreign exchange situation is getting worse in spite of extensive touting of a 'nostro-stabilisation' loan the Reserve Bank of Zimbabwe says it got from Afreximbank.
How do we know this?
Watch the indicators from your bank.
On 11 October 2017, Ecocash, which some moons ago actively promoted its Mastercard, had this to tell its customers: "Due to the prevailing foreign currency challenges we regret to advise that with immediate effect, Ecocash will be suspending international transactions on the debit card…"
Of course, they added the usual 'we apologize for any inconveniences (sic) caused…" bla bla bla.
This is not just true of Ecocash and its mother bank, Steward Bank.
It's true of many banks in Zimbabwe, including the foreign-controlled ones.
Foreign exchange is a resource.
Unlike five years ago, the obtaining situation is that very few, a privileged few, have access to it.
In its wisdom or lack of it, the Reserve Bank of Zimbabwe, and by extension, the government of Zimbabwe decided to plug the gap by printing a note (bond note) they assigned the same value as the United States dollar.
In my previous writings, I argued that the bond note is in fact a local currency, so there is no need to dwell much on this.
Technically, a note (whether bond or promissory) is a signed document containing a written promise to pay a stated sum to a specified person or a bearer at a specified date or on demand.
As such, strictly speaking, the Reserve Bank of Zimbabwe used bond notes and various other negotiable instruments like treasury bills to borrow real United States dollars from depositors.
Former Finance Minister Patrick Chinamasa recently revealed that $2.5 billion Treasury Bills were issued out as at June 30, with $127 million going towards paying the Reserve Bank of Zimbabwe debt and $263 million towards recapitalisation of State Enterprises and Parastatals.
Continued next page
(657 VIEWS)