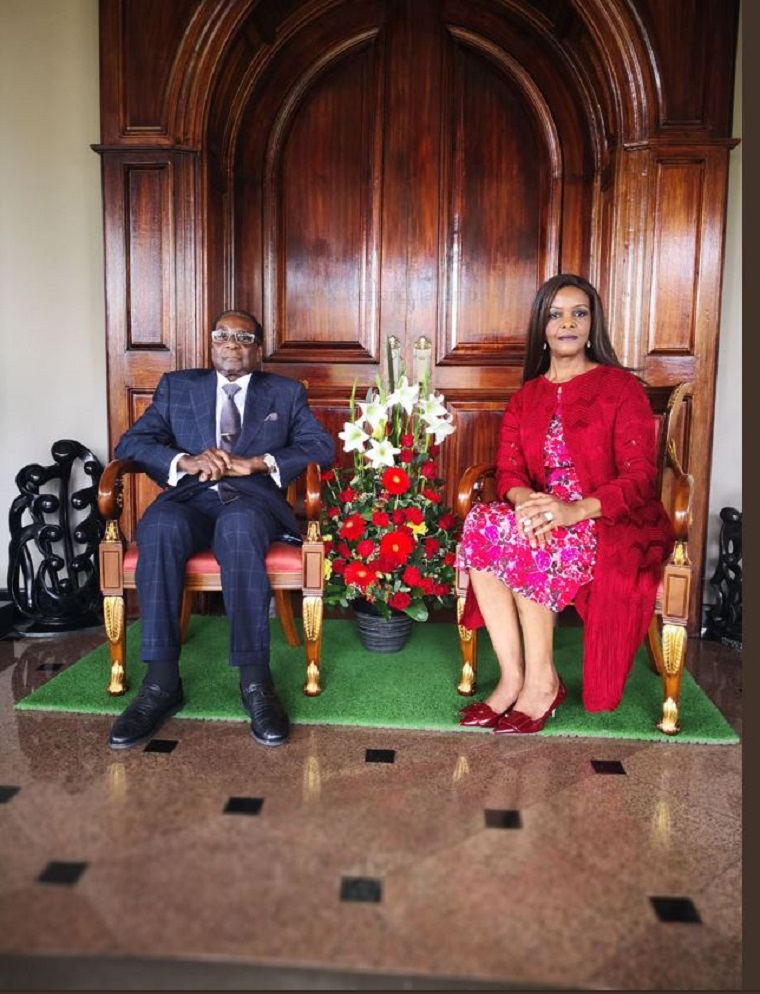 Former President Robert Mugabe looked splendid as he turned 94 today with his wife Grace looking more stunning than she has ever been since the change of government in November last year, according to a picture posted by Jonathan Moyo on his twitter handle.
They were joined by someone Jonathan Moyo said was sekuru Emmanuel Ranga at their Blue Roof mansion.
Moyo said it was disrespectful of President Emmerson Mnangagwa to hold an official function on a public holiday declared in honour of Mugabe.
Mnangagwa today commissioned seven locomotives, 150 wagons and seven coaches at NRZ that are being leased from South Africa's Transnet.
More equipment will be delivered into the country by April 2018.
Transnet and the Diaspora Investment Development Group, a group of Zimbabwean investors living abroad, won a tender to recapitalise the government-owned National Railways of Zimbabwe (NRZ) with $400 million in July last year but ran into delays caused by what officials said were losing bidders trying to muscle in on the deal with the blessing of the previous regime of former president Robert Mugabe.
"The launch of this #NRZ project by #Mnangagwa on a public holiday to mark the first #RGMNationalYouthDay disrespects President Mugabe whose legacy the #Junta claims it seeks to restore & insults the Youth whom the day honours. It's like working on Chisi!," Moyo tweeted.
(1675 VIEWS)