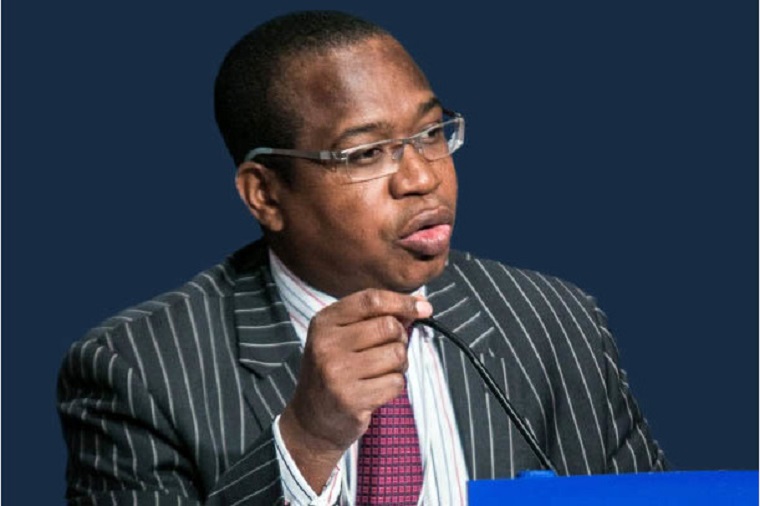 Finance Minister Mthuli Ncube who was asked to make a ministerial statement on the state of the economy two days after the government announced a 2 percent tax and reintroduced foreign currency accounts, finally made the statement in the Senate yesterday.
He said the economy was expected to grow by 6.3 percent but Zimbabwe is likely to have a trade deficit of $2.3 billion because it has exported goods and services worth $5 billion but has imported $7.3 billion worth of goods.
Ncube said Zimbabwe has so far received 165 applications for foreign investment valued at $15.8 billion but so far those worth $1.8 billion have been confirmed.
Government is currently crowding out the private sector as its borrowing is 62 percent of the credit finance available.
On the 2 percent tax, he said government had to do something to raise revenue because of its huge budget deficit which is now 10 percent of gross domestic product.
"I now want to take this opportunity Mr. President, to explain the rationale behind the 2% tax on financial transactions.  In order to tackle the budget deficit that is huge, I need two approaches," he said.
"The first approach is to expand revenue.  The second approach is to contain spending.  Going back to expanding revenue, the 2% tax was introduced in order to expand the revenue, to expand the tax base.
"The economy has grown as I have explained, it is bigger than we think but also the economy has become more informalised.  In that process, it has become more electronic in terms of means of transactions.
"Therefore, it became very useful for us to think of ways of introducing a tax that will speak to informality, that will also spread the tax base in the way that I have tried to explain.  This electronic transaction tax was the way we thought about this.  I am sure there are other ways and options but we think that this is the best.
"If you observe globally, I do not know whether you read the news about what happened in the UK yesterday, where the Minister of Finance in the UK is thinking of a similar 2% tax on electronic transactions; they call it a digital tax.  It is very similar.
"Do not be surprised if this Zimbabwe tax that we started here is going to be copied all over the world, especially in developed countries."
Below is the minister's statement in full
Continued next page
(1359 VIEWS)