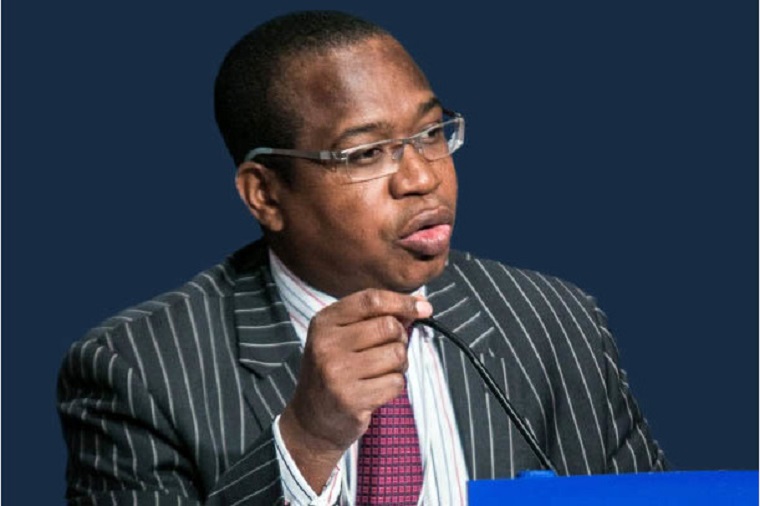 Finance Minister Mthuli Ncube says the major reforms in Zimbabwe have been done, the country is now focussing on growth, job creation, production, productivity and economic development.
He told CNBC Africa that Zimbabwe had managed to address the budget deficit problem and was now running a surplus which amounted to Z$800 million or US100 million in the first half of this year.
Ncube said Zimbabwe used the surplus to pay US$10 million to South African power utility company ESKOM and was going to pay more to settle its US$23 million debt to that it could start importing power from South Africa.
Zimbabwe has been experiencing power shortages which have resulted in load-shedding of up to 18 hours day crippling key industries and the mobile phone network system and thus affecting communication.
Ncube said Zimbabwe was going to surplus to improve infrastructure over the next five months.
"We have the money; we are already in a surplus situation, so we will be spending the surplus for the next five months," he said.
Zimbabwe also used the surplus to cushion civil servants whom Ncube said were quite happy and assured them that they were going to get their 13th cheque.
"We have budgeted for it. It is not true that the civil servants are not happy; actually the reverse is true. We have done three things already: we have paid $63 million at the beginning of the year for the first three months of the year in a cushioning allowance in addition to salaries.
"We did a salary adjustment worth about $400 million on April 1 to the rest of the year. And just last week, we did another cushioning allowance worth $143 million – one-off – and we are negotiating to increase salaries further. We have budgeted for this. I think the civil servants will be very happy in the way we have responded to their needs, and come year-end we will pay them their usual annual bonus in the form of a 13th cheque."
Ncube said Zimbabwe was, however, being let down by the private sector as it was not increasing worker's wages.
"You know what is happening, though, is that the private sector is not following suit. With the profits that they are making, especially exporters, in terms of currency translation after the introduction of the Zimbabwe dollar," he said.
"They should be increasing wages for their employees, but they are not doing that. So we as government are doing our part; the private sector is not doing its part.
"I urge them to do that so that we can all move together and deal with the issue of 'wage erosion' for Zimbabwe workers; they work so hard and we need to ensure that they are adequately compensated and rewarded."
Support investigative public interest journalism in Zimbabwe. Zimbabwe's media has been polarised for decades and is highly elitist. We would like to change this through promoting people-centred public interest journalism. We have launched a GoFundme campaign to raise funds to provide grants to young journalists to write public interest stories under mentorship. The campaign is at: https://www.gofundme.com/fundforpublicinterestjournalisminzim
(117 VIEWS)