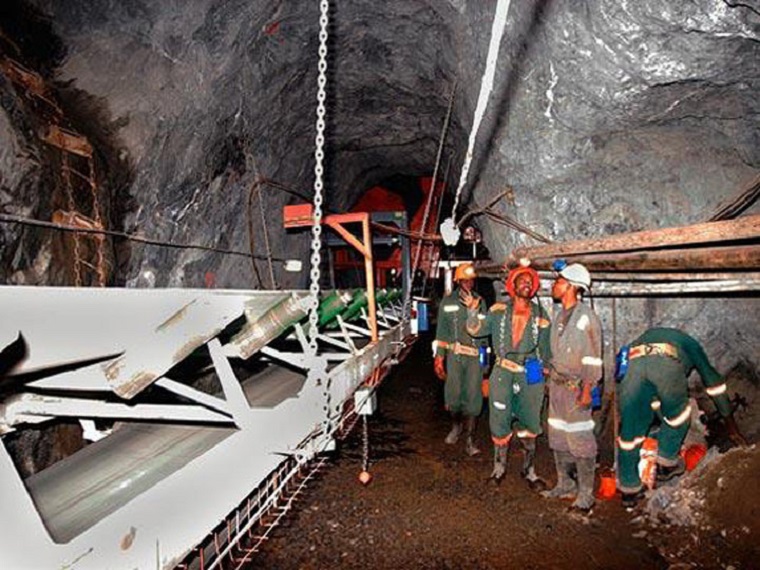 Caledonia Mining Corporation, which owns 49 percent of Blanket gold mine near Gwanda, says it will increase its ownership by 15 percent to 64 percent by December and the so-called shortage of foreign currency by gold miners does not affect it at all.
One of the country's largest gold miners RioZim said it was closing operations at three of its mines: Renco, Dalny and Cam and Motor because it could not access foreign currency to import necessary inputs.
Mark Learmonth of Caledonia said this was not new news to him because as far as he was aware the mines had stopped operations some weeks ago but the news only broke out last week.
His company wanted to acquire 15 percent of Blanket Mine from an indigenous shareholder Femiro and should conclude the deal by the end of December if all goes well.
Learmonth said his company was prepared to increase its stake in Blanket if the government, which he said was a shareholder, decided to dispose of its stake.
He said his company was working quite well with the Ministry of Mines, the Reserve Bank of Zimbabwe, the Ministry of Finance and President Emmerson Mnangagwa.
It was planning to buy one or two mines that were being disposed of by the Zimbabwe Mining Development Corporation.
It was also planning to buy other mines from the private sector.
RioZim said it was facing severe challenges because of its inability to access its foreign currency earnings that are required to fund its operations and sustain its growth.
"As per our previous communications, we regret to confirm that Cam and Motor Mine, Dalny Mine and Renco Mine involuntarily stopped operations after running out of consumables and spare parts recently," the company wrote to central bank governor John Mangudya.
"As you are aware, the stocks of critical imported consumables and spares ran out due to an acute forex shortage including cyanide, activated carbon, caustic soda, explosives, forges steel balls, spares for the repair of crucial equipment and numerous other items."
The company said it had only received 14% of its forex allocation since 2016, with almost no allocations at all over the past nine weeks.
"As you will agree, this disruption is very harmful to us all that is our employees, our creditors, the Government of Zimbabwe along with all other stakeholders. However, we very much hope that this stopping of production is temporary and that we will resolve the issues currently facing us as we continue to engage yourselves and hope that at the end of it we shall come out stronger to the benefit of all stakeholders," it said.
(85 VIEWS)