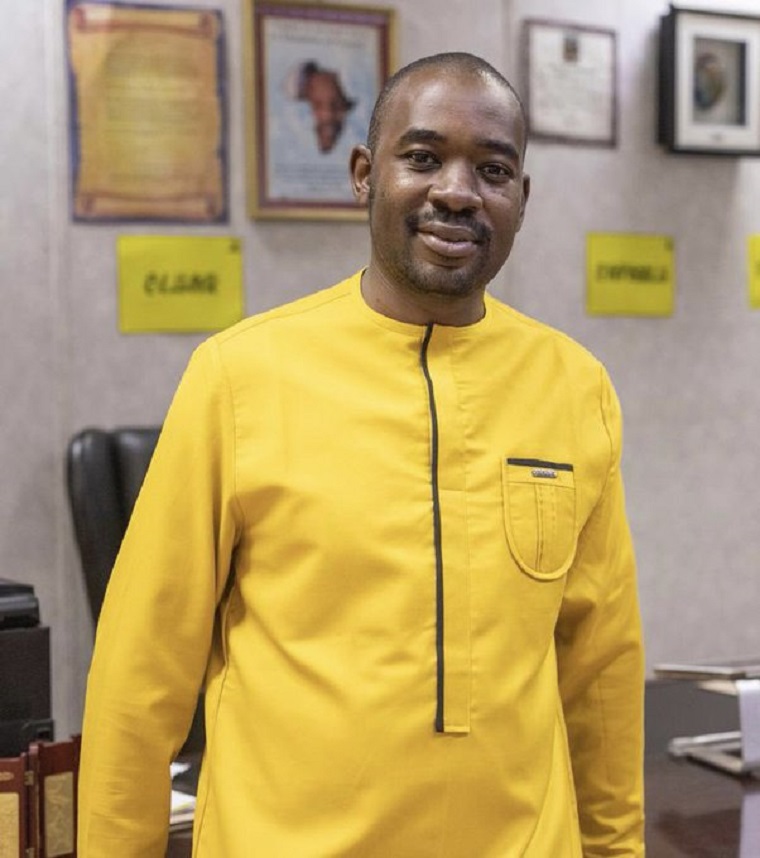 Citizens Coalition for Change leader Nelson Chamisa today said he was born with the mantle to build and not to destroy or fight but one of his X followers disputed this saying Chamisa's leadership had shown tendencies of centralising power and sidelining opposition veterans.
Chamisa has been under scrutiny following the recall of CCC legislators and the acceptance by the Southern African Development Community of the Zimbabwe election results which Chamisa disputes.
"In my whole life I have never destroyed. I only build. I was never born with the gift of destroying or killing. I was born with the mantle to build. My gift is to build not specialize in profitless fights. I invest in peace no matter the cost or abuse. Zimbabwe needs builders not destroyers or demolishers. We need light not fight!" Chamisa tweeted.
Shephard Dube responded: "Contrary to the self-portrayed image of a peace-loving builder, your leadership has shown tendencies of centralizing power and sidelining opposition veterans. This has arguably contributed to weakening the opposition's collective strength. A true builder would foster inclusivity and unity within the ranks, rather than running a one-man show. Sustainable peace and progress in Zimbabwe hinge on collaborative efforts and democratic processes, not on the vision of a single individual, however well-intentioned."
Several followers, however, agreed with Chamisa.
@Brascolee38 told Dube that opposition veterans had abandoned the struggle for personal gain.
"Your so called opposition veterans are known for abandoning the struggle for their personal gains then and now. Zimbabwe does not need veterans but revolutionists with the people and heart," s/he said.
@zimbabwean_1 opined: "What's wrong with sidelining those 'opposition veterans' if they don't serve any purpose? Is CCC in politics to win power or build opposition veterans? Actually CCC performed better than 2018 when those veterans were not yet 'sidelined'."
@GonyeMukototsi agreed with Dube saying: "Well articulated, he is more interested in 'winning' false internal battles than he is focused on removing ZanuPF, I'm struggling to dismiss money having changed hands, considering the 'own goals' & silence that this guy is scoring, aiding ZanuPF at every corner."
(154 VIEWS)