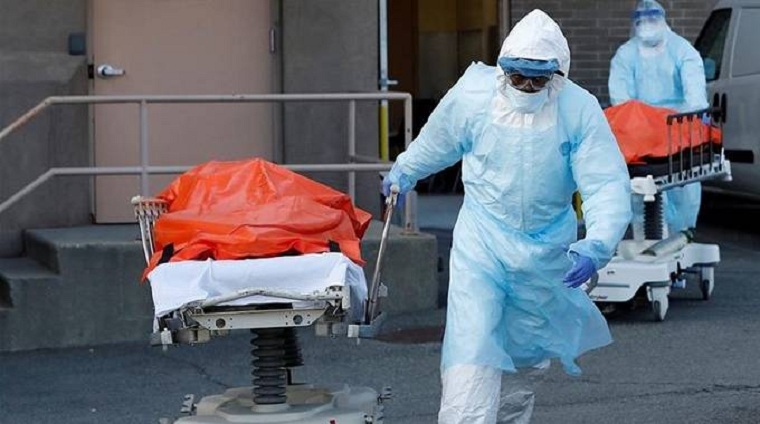 Four Zimbabweans –two from Manicaland, one from Bulawayo and one from Mashonaland East- died of the coronavirus yesterday bringing the total to 40. Thirty-three of them have died this month alone.
So far, Masvingo is the only province that has not recorded a single death. Bulawayo leads with 17 deaths.
There were 113 new cases, 112 of them local transmissions. This pushed the total to 2 817 with 2 226 recorded this month alone.
Local transmissions now stand at 1 787 and imported ones at 1 030.
Some 62 people, 46 of them from Bulawayo, also recovered bringing the total to 604.
Bulawayo, which is the epicentre of local transmissions with 719 of its 768 cases being local transmissions, also leads in terms of recoveries which now stand at 134.
There are 2 173 active cases, 842 of them in Harare. Bulawayo has 617.
As a national response to the spike in coronavirus cases, Zimbabwe announced yesterday that it is recruiting additional health care workers to beef up the workforce.
According to the national news agency, New Ziana, Information Minister Monica Mutsvangwa said the new recruitment would also help offset challenges posed by the ongoing industrial action by some health workers.
"Cabinet notes, with concern, that the on-going strike in the health sector is negatively affecting the national Covid-19 response. More nurses will be urgently recruited from the available pool of qualified nurses, while processes to resolve those on industrial action continue," she said in her weekly post cabinet briefing.
"In addition, to strengthen the Covid-19 response, government will recruit additional staff to run PCR tests, including unemployed graduates. Modalities are also being put in place to enable industrial and innovation hubs to produce Viral Transport Media (VTM), a critical ingredient in PCR tests currently in short supply."
Mutsvangwa said to motivate other workers dealing directly with coronavirus, special allowances would be extended to them.
"Rapid Response Teams will be provided with the vehicles and allowances necessary to enable them to carry out their duties efficiently. Social workers and other categories of staff providing documented Covid-19 frontline services at quarantine centres, public institutions and other areas will receive the same allowances as those given to health workers," she said.
In order to control the spike of coronavirus cases, Mutsvangwa said, cabinet agreed to immediately analyse all coronavirus hotspots with a view to implementing stricter lockdown measures while government ministries were expected to test all staff reporting for duty before they assume duty.
She said the government was also prioritising the equipping of all health centres with "reasonable," stocks of personal protective equipment.
"Cabinet also takes this opportunity to inform the public that the country's health centres have reasonable stocks of PPE, with stocks of at least 3 weeks per centre. A case in point is the United Bulawayo Hospitals which has three months' supply of PPE in place."
She said the government was concerned with the increasing numbers of locally transmitted cases.
"Of particular concern is that cumulative number of confirmed local Covid-19 cases has increased by 112 percent from 791 to 1 675 during the past week. Most of the local cases are in Bulawayo (667), Harare (601) and Gweru (168). Cabinet, therefore, declared Gweru a hotspot of Covid-19, in addition to Harare and Bulawayo. Government is expediting efforts to put in place Rapid Result Test Teams to facilitate localized lockdowns in hotspot suburbs of the three cities," she said.
(164 VIEWS)