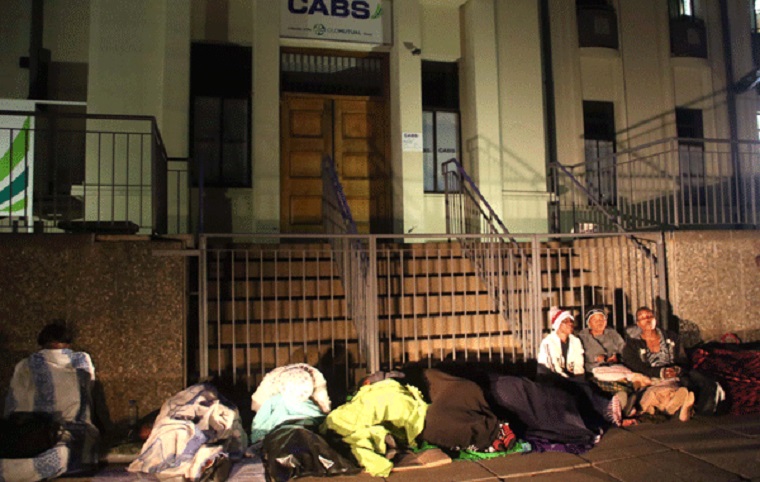 "The bottom line is an economy which is back on its feet #100daysofaction", tweeted President Emmerson Mnangagwa on Monday.
He cited some of his administration's achievements since he came to power on 24 November last year as: major decrease in budget deficit due to cuts in government waste and unnecessary expenditures, opening up the economy to investment through scaling back Indigenisation Act, cutting down the price of fuel, removing levies on all bank transactions under $10 and facilitating greater use of electronic payments to address the cash crisis.
Mnangagwa also announced several measures his administration introduced to curb corruption but added: "There is much more work to do but we are on the right path."
While Mnangagwa and his supporters might argue that it is too early to judge the new administration, the fact remains that he has not yet addressed the two fundamental issues that ordinary Zimbabweans are looking forward to- the cash crisis and jobs.
It is very difficult to convince an ordinary Zimbabwean that the economy is back on its feet because physically nothing much has changed.
The changes Mnangagwa has so far made are very appealing to business. Business confidence is on the rise and most businesses are fully behind Mnangagwa.
But Mnangagwa needs his own mandate to continue with his reforms. This mandate can only be secured through free, fair and credible elections and Mnangagwa has to win those elections.
The majority of the voters are those that need cash and jobs and he has to win their hearts.
Some observers say that the death of Movement for Democratic Change leader Morgan Tsvangirai may have been a wake-up call on Mnangagwa and his Zimbabwe African National Union-Patriotic Front.
The thousands that gathered at Tsvangirai's memorial services and at his burial in Buhera, showed that Mnangagwa has a lot of homework to do if he has to win the coming elections.
Observers also say that with a youthful contestant in the name of Nelson Chamisa, Mnangagwa's days may be numbered. They have even thrown in the demographic that 60 percent of the registered voters are below 40.
But others say people were honouring Tsvangirai and not Chamisa and some of them could have been from ZANU-PF since the party was also involved in the ceremonies.
Whatever the case, Mnangagwa has to up his game, deliver more tangible things for the electorate or face the shortest reign as the country's president.
With his election machinery already in place, Mnangagwa still has plenty of time as the elections are only being held in July or August.
A lot could happen between now and then.
But a lot could also happen within the opposition to give it an upper hand.
(340 VIEWS)