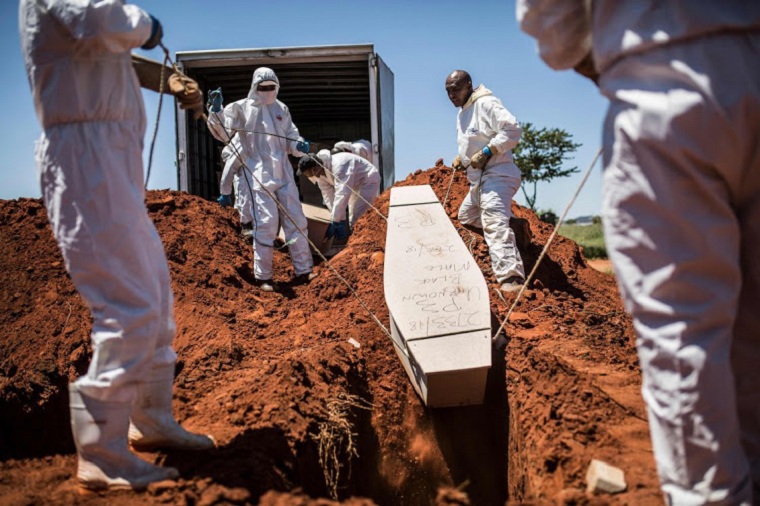 Two people, one from Manicaland and another from Masvingo, died yesterday as Zimbabwe yesterday recorded 112 new coronavirus cases pushing the national death toll to 309 and total number  of cases to date to 11 338.
All new cases were local transmissions.
There were 103 recoveries, 71 of them in the Midlands. This raised the number of recoveries to 9 554 with the number of active cases increasing slightly to 1 495.
The bulk of the active cases are in Bulawayo which had 52 new cases yesterday and 24 recoveries resulting in the number of active cases increasing to 559.
The number of active cases in Matebeleland South rose to 225 after it recoded 24 new cases but no recoveries, while the number of cases in Harare dropped to 210. The capital had five new cases but eight people recovered.
Neighbouring South Africa yesterday tightened lockdown restrictions because of the increasing number of new cases.
It now has 866 127 cases, 23 451 deaths and 79 930 active cases.
President Cyril Ramaphosa said his government had been forced to review he lockdown restrictions after the country recorded nearly 8 000 cases on Sunday alone.
He said the number of deaths had increased from an average of 100 a day to 150 a day.
Globally the number of cases now stands at 73.2 million and the United States is likely to surpass 17 million cases today.
Some 1.63 million people have died, 51.3 million have recovered and there are still 20.2 million active cases.
(41 VIEWS)