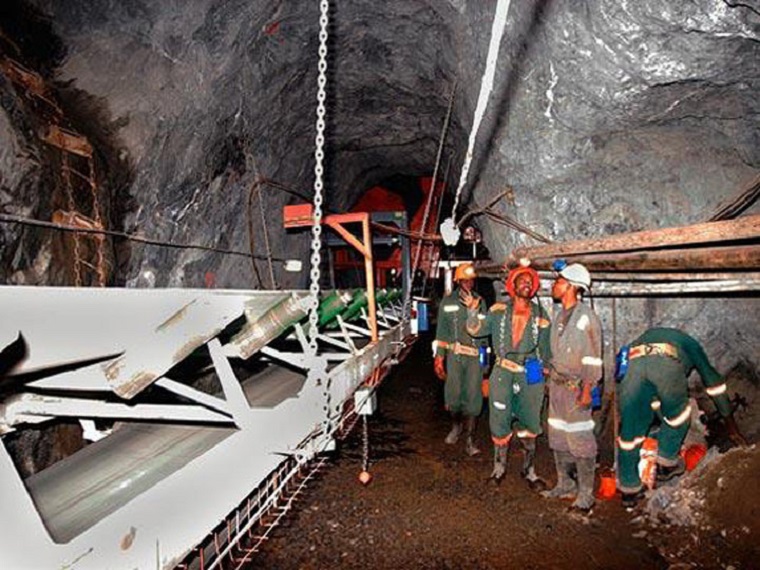 Caledonia Mining Corporation says it will seek shareholder approval to consolidate the share capital of the company to facilitate the listing of its shares on the New York Stock Exchange (NYSE MKT).
The junior miner, which operates Blanket Mine near Gwanda, feels the NYSE MKT listing would increase access to the more liquid United States-based investors and is proposing a consolidation of 1 common share for every 5 common shares held.
The shareholders will meet to discuss the proposal on June 19.
The minimum share price threshold for listing on the NYSE MKT is $2 per share but the company feels that a share price of over $5 per share is generally considered necessary to satisfy the eligibility requirements of certain institutional and retail investors in the US.
"The board of directors of the Company believes that the listing of the Company's shares on NYSE MKT may result in increased trading liquidity and enable access to a larger pool of potential US investors," the company said in a statement.
As of early yesterday morning, Caledonia's shares were trading at $1.19 on the Toronto Stock Exchange and the consolidation would push the share price higher and meet the desired threshold.
Chairman Leigh Wilson said they expect that the increased gold production from its 49 percent-owned Blanket Mine at a lower cost per ounce will result in attractive cash returns to all stakeholders and as such, the listing on a recognised US exchange will support the company in its next stage of development.
The miner adopted an expansion programme in 2014 to ramp up to 80 000 ounces of gold by 2021.
It expects to produce between 52 000 ounces and 57 000oz this year, up from 50 351oz last year.- The Source
(55 VIEWS)