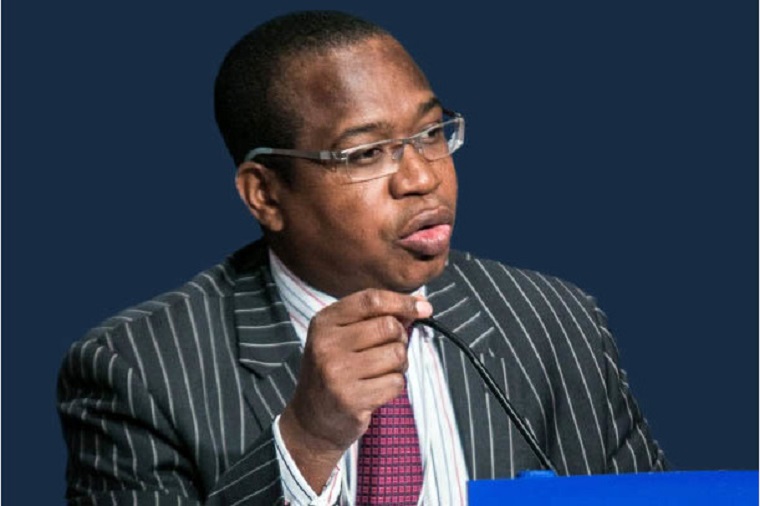 Zimbabwe's new Finance Minister Mthuli Ncube says his priority will be currency reform which will see the country abandoning bond notes, introduced two years ago to ease currency transactions but now fueling the black market, by the end of the year.
He told the Sunday Mail that Zimbabwe had basically three choices.
"One, adopt the US dollar only and remove the bond notes from circulation through a demonetisation process and also liberalise exchange controls.
"Two, adopt the rand by negotiating to join the Rand Monetary Area, and this will close the gap in loss of competitiveness against our largest trading partner, South Africa.
"Three, adopt a new Zim dollar, and here one needs to be clear that it has to be backed by adequate foreign reserves and macroeconomic conditions for its stability. Foreign currency accounts will also be introduced. For sure, currency reforms will be implemented."
Asked how soon the currency reforms  could be implemented, Ncube said: "I would like to implement this by year-end."
Ncube was one of the 20 ministers appointed by President Emmerson Mnangagwa on Friday. The ministers will be sworn in tomorrow.
The opposition Movement for Democratic Change Alliance has dismissed the new cabinet likening it to putting lipstick on a pig and then declare it Miss Zimbabwe.
"The Declared-President Mnangagwa cannot put lipstick on a pig and then declare it Miss Zimbabwe," the party said in a statement.
"An illegitimate President cannot put two fresh apples in a rotten basket and hope to produce clean basket. One wonders if 'new-dispensation' means that you can cook in a dirty pot and hope that using two cups of clean water will produce clean food. This cabinet suffers a lot of previous co-morbidities and dirty baggage."
Ncube, however, promised to do his best.
"I strongly believe in the President's vision of seeing Zimbabwe become a middle-income country. This will be attained through economic growth that is strong, sustained and inclusive. I have pioneered strategies on how African countries, like Zimbabwe, can grow a sustainable middle class, get people out of poverty, and become middle-income countries," he said.
"I promise to do my best, I am a hard worker and I want to see Zimbabwe record strong and sustained growth. I also want to see creation of jobs and one of my major priorities would be to attract foreign investors and rebuild confidence. We do not only want to get foreign investment, but, also, domestic investment is extremely important.
"We will need to look at the several pillars that affect economic development such as government expenditure, attracting foreign direct investment and so on."
(3708 VIEWS)