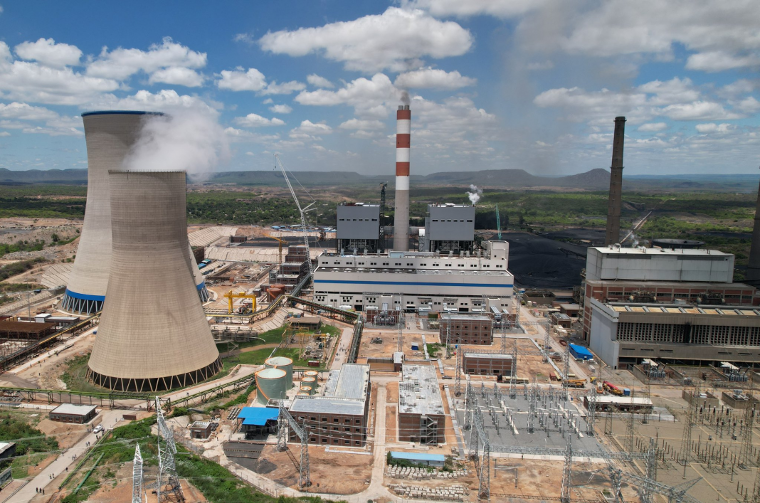 Hwange Power Station Unit 7 will be brought back to the grip tomorrow adding 300 MW of power after the unit was taken off the group for final checks.
Energy Minister Zhemu Soda said Unit 8 was synchronised on 11 May and it was run for about three hours but was taken off the grid after the Zimbabwe Electricity Supply Authority discovered that there was an area that they needed to attend to.
The unit should, however, be on the grid by the end of this month.
Zimbabwe is also now getting more power from Kariba. It is now generating 800MW up from 350MW a few months ago.
Independent power producers have, however,been a big disappointment though the government has addressed issues that they had raised and has also introduced a number of incentives for them.
Soda outlines the measures the government is implemtning to ease power shortages in response to questions from senators:
HON. SEN. CHIEF MAKUMBE: Thank you Mr. President for giving me this opportunity to ask my question. My question is addressed to the Minister of Energy and Power Development. I want to start by congratulating him for bringing on Hwange No. 7 and 8 onto the grid. However, the information available suggest that there are 2000 megawatts available through independent power producers. My question is; what is the Ministry doing in seeing to it that these IPPs produce power as per their mandate or as per their agreements with the Government because this is affecting the Government's thrust of 'Zimbabwe is open for business' in a very negative way?
I also appreciate from him whether we have got the correct IPPs wanting to do the job – are they having any challenges? If so, what is the Ministry and the Minister doing to alleviate those challenges so that Zimbabwe as a country with our thirst for development, we have adequate power? I thank you.
THE MINISTER OF ENERGY AND POWER DEVELOPMENT (HON. SODA): Thank you Mr. President.  Let me also take this opportunity to thank the Hon. Member who is our Chief for asking a very pertinent question and also to appreciate him for the good commendation that he has made for the progress that the country has actually made in terms of dealing with our power supply situation which has been a cause for concern for quite some time. It is true that Unit 7 at Hwange completed what we call reliability test.
It was run on commissioning tests where they were testing on the turbine running capacity which was successful and also the boiler hydraulics was successful.   What happened after running it for the period in which they were supposed to do the tests, they had to take it out of the grid in order to do evaluations by the technicians before the unit would finally be available on commercial basis. We now expect that unit to be brought back on the grid on the 22nd of this month, which is next week Monday. That is when they are expecting Unit 7 to be brought after completing the works that they have been undertaking on that unit.
Continued next page
(137 VIEWS)