While Zimbabweans are panicking about their future under President Emmerson Mnangagwa, foreign investors seem to be seeing a totally different picture.
According to the latest EY Africa Attractiveness report 2018, Zimbabwe is the second most popular foreign investment destination in Southern Africa.
It failed to clinch a place in the top 10 destinations in Africa but was placed on number 12 ahead of Rwanda, Mozambique and Zambia.
The report says: "Banking on its 'open-for-business' status after a change in the country's leadership in November 2017, Zimbabwe nearly doubled its FDI projects in 2017 to 13, from 7 in 2016.
"The new President has committed to prioritizing the agriculture and mining sectors and has amended foreign ownership laws to reflect this change in sentiment as well as to encourage investment to develop both of these priority sectors."
Although South Africa remained the main destination, taking the top spot in the whole of sub-Saharan Africa, it had the lowest investment in a decade in 2017.
Mnangagwa is facing a crisis of expectations at home with the main opposition Movement for Democratic Change which lost the elections in July insisting that it won those elections and does not recognise Mnangagwa.
Prices rocketed this month after the government announced new monetary and fiscal policies that were rejected by the market.
Mnangagwa met the business community today and assured them that the multi-currency system is there to stay.
He said that bond notes and the electronic money are safe as monetary instruments and his administration was working day and night to stabilise the economy.
Afreximbank has agreed to guarantee the 1:1 parity of the bond note to the United States dollar and said the agreement will be concluded before the end of this month, which is only two days away.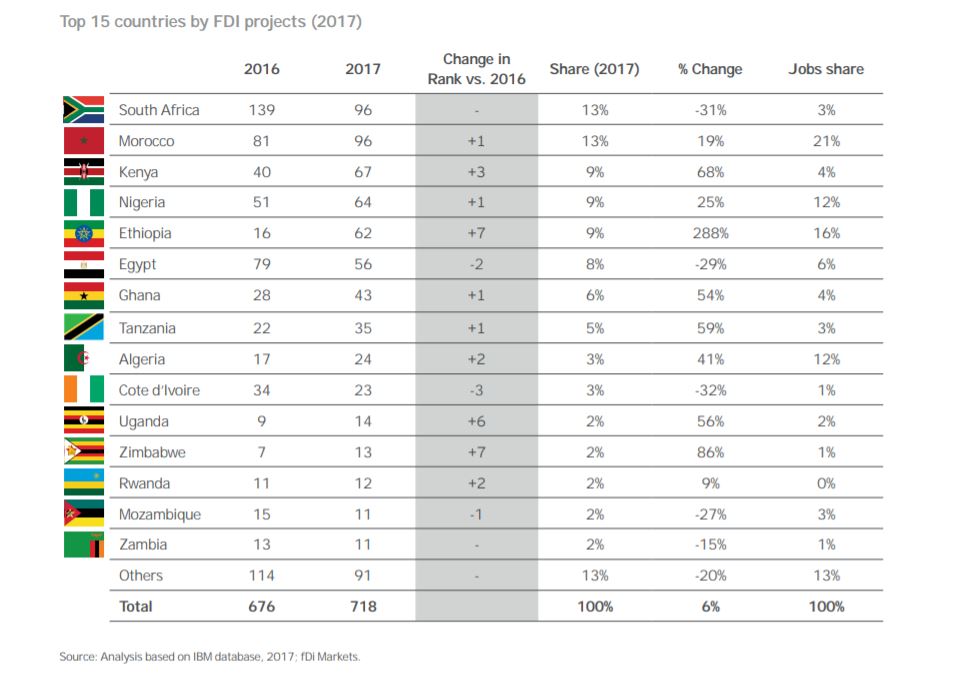 (258 VIEWS)