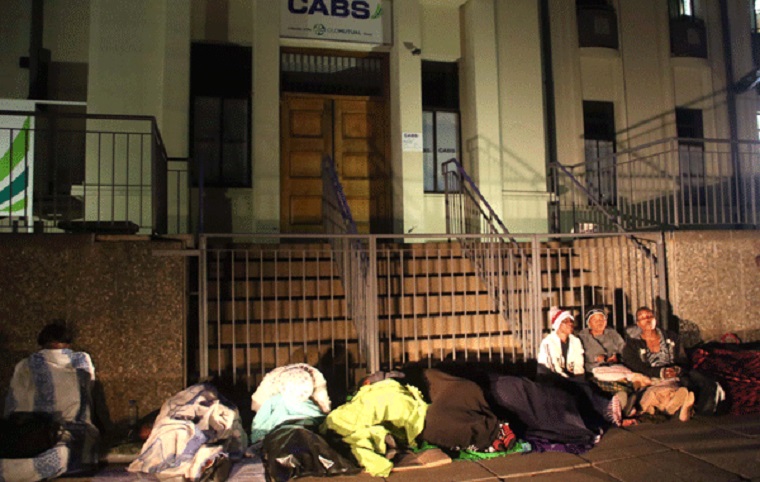 Zimbabwe has $760 million, which is 11.7 percent of total deposits, but this money is not circulating as it should causing the current cash shortages, Agriculture Minister Joseph Made said yesterday on behalf of Finance Minister Patrick Chinamasa.
He said the country had $140 in bond notes, $23 million in bond coins and $600 in multiple currencies.
"If money that is in the national economy amounting to around $760 million (11.7% of total deposits), made up of $140 million of bond notes, $23 million bond coins and an estimated $600 million of multiple currencies, was circulating efficiently, there would be no cash shortages in the country – a range of 10 – 15 percent of deposits in an economy is the best practice for cash in circulation in most economies throughout the world including developed countries," Made said.
"It is the traders and individuals who are operating in the shadow economy that are therefore exacerbating cash shortages whilst at the same time externalising cash and also feeding the parallel markets. They do not pay taxes as well. They are abusing the privilege of operating in the Reserved Sectors of the economy."
Made, however, said that Zimbabwe's cash challenges can only be addressed when "we deal holistically with the challenge of low production and productivity, fiscal deficit, current account deficit and market indiscipline".
He said the government had undertaken the following measures to address the structural rigidities:
1. Reducing government expenditure to match with revenue;
2. Fostering market discipline through the existing legal instruments to minimise capital flight or externalisation and to promote the smooth circulation of money within the national economy;
3. Addressing low productivity to increase fiscal space, employment and exports through implementing investor friendly measures that include synchronising the indigenisation law to the localisation policy, ease and cost of doing business reforms, State owned enterprises reform and issuance of bankable 99-year leases;
4. Promoting exports and foreign exchange receipts from the diaspora through the export subsidy scheme being granted by the Reserve Bank; and
5. Promoting local production through the Statutory Instrument 64 of 2016 put in place by Government and the foreign exchange management system by the Reserve Bank.
Continued next page
(93 VIEWS)