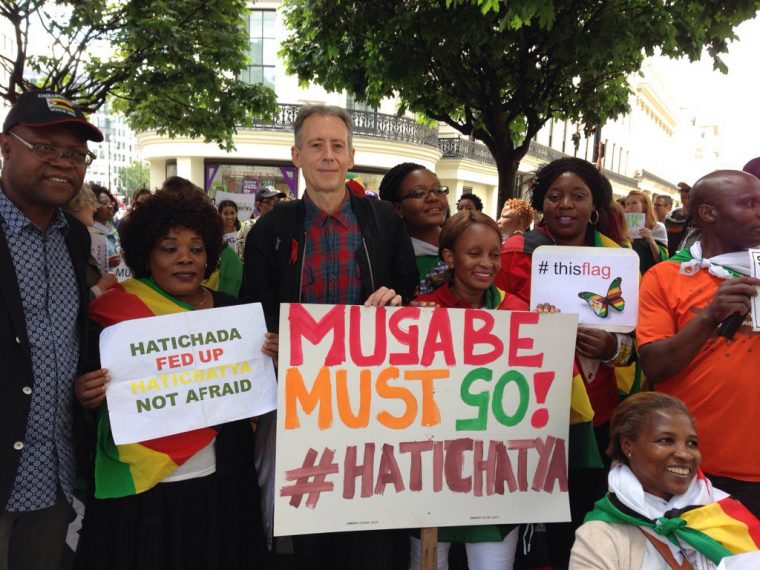 The Zimbabwe African National Union-Patriotic Front will be in power until 21 August next year even if President Robert Mugabe steps down, the parliamentary watchdog Veritas says.
It says Mugabe was sworn in on 22 August 2013 so his five-year term expires at midnight on 21 August 2018.
"The five-year term would not be prematurely terminated if President Mugabe were to cease to be President before the end of the term," Veritas says.
"In that event, there are two stages provided for by the Constitution:
"1. Acting President – the Vice-President who last acted as President takes over until his party [ZANU-PF] notifies the Speaker of Parliament who it has nominated as a successor [notification must be within 90 days]
"2. Substantive President – the nominee notified to the Speaker by ZANU-PF must assume office as President by taking the Presidential oath of office within the next 48 hours before the Chief Justice. The new President then holds office until the swearing-in of the person elected at the next general election in July or August 2018. "
The organisation also says the earliest date for polling is 23 July 2018 while the last date is 21 August.
"Based on the earliest polling date of 23rd July 2018 the Proclamation must be gazetted in the period 30th April to 9th June 2018," it says.
"Based on the latest polling date of 21st August 2018, the Proclamation must be gazetted in the period 30th May to 9th July 2018".
The constitution allows a maximum of 84 days and minimum of 44 days between proclamation and polling.
"So the earliest possible proclamation date is Monday 30th April 2018 for polling on Monday 23rd July. And the latest possible proclamation date is Monday 9th July 2018 for polling on Wednesday 21st August."
Below is the full explanation from Veritas:
Continued next page
(633 VIEWS)