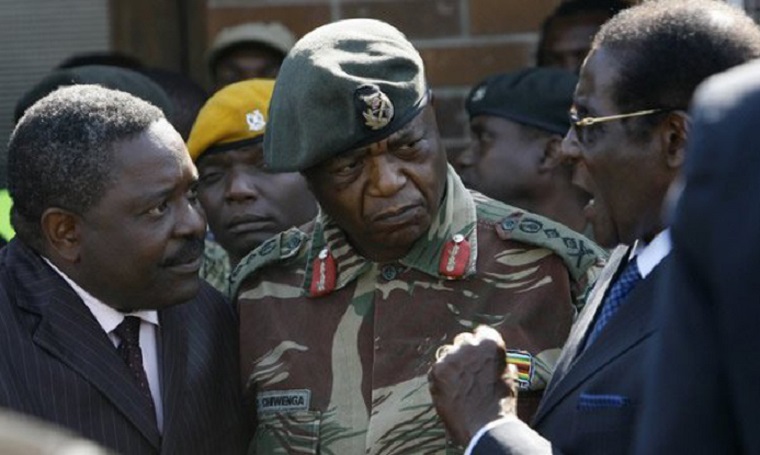 President Robert Mugabe at one time promised that he would step down before his 85th birthday to concentrate on writing but would not quit politics.
But his 85th birthday came and went and he has served eight years since then.
Mugabe was asked by the Zimbabwe Broadcasting Corporation on his 80th birthday: "Your Excellency, looking into the future, looking in the crystal ball where do we find Robert Mugabe in five years?"
Mugabe: "In five years, here, still boxing. Writing quite a lot, reading quite a lot and still in politics. I won't leave politics but I would have retired obviously."
Mugabe indeed, wanted to give in when he was beaten by Movement for Democratic Change leader Morgan Tsvangirai in the March 2008 elections and had even promised to hand over power to Tsvangirai but changed his mind.
Reports say he was told to stay put by the Joint Operations Command which told him that it would make sure that he wins the run-off.
Tsvangirai beat Mugabe but was told he had not won the 50 percent plus one of the vote that was required for an outright win.
The results which were delayed by almost six weeks ultimately gave Tsvangirai 47 percent but he pulled out of the run-off because of the violence that ensued.
Some analysts say it was this violence that helped Mugabe win the 2013 elections rather than the rigging that the MDC often cites.
Mugabe is planning to contest next year's elections and has already been endorsed by his party as its presidential candidate.
There is, however, a lot of jostling within his party as most people believe he will not make it because of his failing health.
Mugabe has been to Singapore three times this year for medical check-up and returned at the weekend looking fit and fine only for his wife to hurt her angle in what was termed a "freak accident".
Below are the first 200 of the 626 Wikileaks cables on Mugabe.
Continued next page
(287 VIEWS)