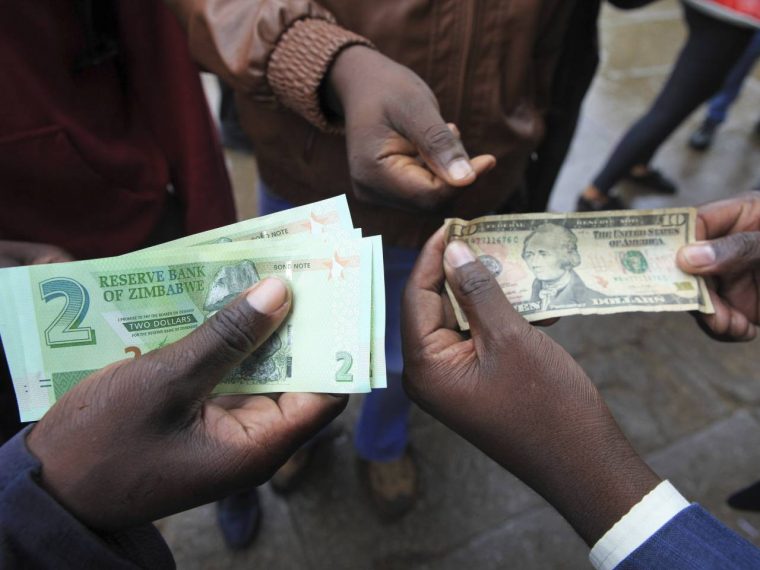 It is quite expensive to demonetise the bond note and even if Zimbabwe were to decide to use the South African rand it would still have to source United States dollars to do that, Finance Minister Mthuli Ncube said yesterday.
Responding to questions raised during the debate on the 2019 budget, Ncube said: "There were comments on that we should demonetise the bond note.  I want to be clear that it costs money – US dollars to demonetise the bond note.
"Even if you want to replace it with the Rand, which is a suggestion that I had, it will cost you US dollars to change the bond note into the Rand.  I want to be very clear about that.  It is a costly exercise Mr. Speaker Sir and it would need to be budgeted for."
Ncube said some of the measures that the government was undertaking were aimed at currency reform.
Responding to former Finance Minister Tendai Biti who said Ncube's budget was meaningless, the Minister of Finance said: "I would like to remind Hon. Biti that the equilibrium value of a currency, what is called the equilibrium exchange rate is determined by several factors.
"The first factor is the budget deficit. So, controlling the budget deficit is key.
"The second factor is money supply and money supply responds to the fiscal expenditure and if the budget deficit is rising that will cause money supply to rise.
"The third factor is the interest rates levels between the Zimbabwe economy and neighbouring economies such as South Africa.
"The fourth factor is inflation differentials across borders.
"The last factor has to do with the size of the current account.
"I must say in this budget therefore, if you consider those to be fundamentals of a currency which they are, just by dealing with fiscal discipline and the current account deficit, we are making sure that we strengthen the fundamentals of our monetary sector.
"It is therefore not surprising Mr. Speaker Sir, that in the market in which some of the people operate, the so-called power market, those rates have stabilised. The premium has stabilised."
Ncube admitted that there was a parallel market where the United States dollar was not trading at one-to-one with the bond note but he preferred to call it a premium.
"Mr. Speaker Sir, in his Monetary Policy Statement, the Governor of the Reserve Bank has advised that the official rate for the US$ compared to RTGS and bond notes is one to one.  This is the official position," he said.
"We are aware of the various premiums, Mr. Speaker Sir, that are applied by individuals out there in terms of the rate at which they trade.  To be clear Mr. Speaker Sir, this other rate is what we call in economics a premium.  We have a fixed exchange rate regime and what is happening is that there is a premium, which people use out there.  Let us be clear, it is a premium absolutely, and this you will find in any economics textbook.
"The ordinary Zimbabweans are acutely aware of what happened in 2008 and 2009 at the time of hyperinflation, where in trying to correct that issue, we had to remove zeros on the monies that were used then and introduced US$ and savings were lost.
"We are acutely aware as Government that we need to protect all savings and we need to protect the balance sheet of banks and companies.  Therefore, it is important to maintain parity while we are aware that there are premiums being used all over the place.
"Naturally, this premium does cause inflation and therefore, to deal with it we need to make sure that we deal with the fundamentals for making sure that our monetary sector remains strong. That is what I was trying to explain," he said.
(781 VIEWS)