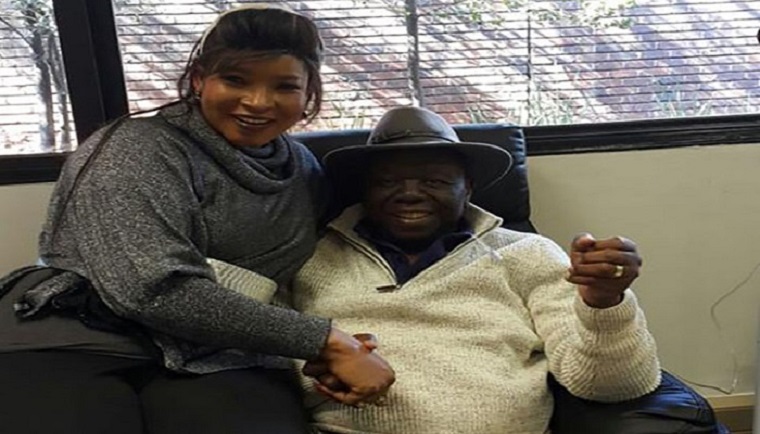 Morgan Tsvangirai is ill, and has been for several years.
The veteran Zimbabwean opposition leader has colon cancer, and he regularly visits South Africa for treatment.
He is not the only high-profile Zimbabwean politician who needs medical attention abroad.
Infamously, President Robert Mugabe is a frequent visitor to a hospital in Singapore; he was there again earlier this month.
His critics say he spends more time in Singapore than at home.
Among those critics is Tsvangirai's own party, the Movement for Democratic Change-Tsvangirai (MDC-T).
Here's party spokesperson Obert Gutu laying into the president in 2015: "Apparently, his health is failing and I think he is not doing himself any good by clinging on to power while he is now in that state of health. It's time for him to take a bow from the hazardous and extremely demanding job of engaging in active politics.
"He should start writing his memoirs. In fact, I can volunteer to write his biography for absolutely no charge! The old man should simply step down and rest," said Gutu.
But amid reports of Tsvangirai's own worsening health, he and the MDC-T seem reluctant to apply the same logic to themselves.
He is putting together an opposition coalition to contest the 2018 presidential elections, with himself as presidential candidate, and has dismissed concerns that his health issues will affect his ability to do the job.
"I'm feeling fine. I'm responding well. It takes time," he said, speaking on a radio talk show this week.
"As you know, I'm undergoing treatment. It's not a new thing. The only surprising thing is when people blow out of proportion and mistake treatment for a death sentence. It's inhuman to conclude that.
"This misrepresentation is intended to create a certain impression that Tsvangirai is not able to go to the next election because of health reasons. They [political opponents] want to make my health an election issue and unfortunately they will not succeed."
But whether he likes it or not, his health is an election issue.
Being president is demanding and time- consuming; it requires energy and a certain degree of fitness.
Zimbabweans are perfectly entitled to question whether the leader of the opposition has the stamina for the big job before they cast their votes.
Continued next page
(276 VIEWS)