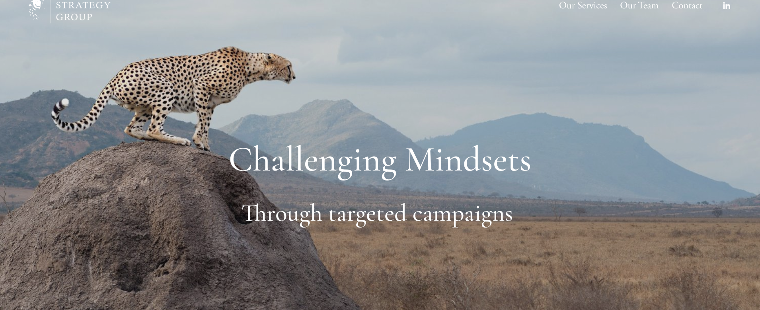 The British company that did a survey on the coming elections in Zimbabwe and found that Citizens Coalition of Zimbabwe leader Nelson Chamisa would beat President Emmerson Mnangagwa is not independent at all but is a partner of the Brenthurst Foundation of South Africa which sponsored the survey. 
SABI, whose mission is to help clients to identify and communicate behaviour-changing messages to target audiences, said Chamisa would win 53% of the vote against Mnangagwa's 40%.
It says on its website: "Our campaigns are built upon in-depth investigative research, data analysis and polling. We then provide counsel and execute the campaign strategy through all appropriate channels, to ensure our client's message is translated into positive action amongst target audiences."
Exiled politician Jonathan Moyo said it was fatal desperation to pin hopes on a phoney survey of 1 000 registered voters in Zimbabwe done from London by a group paid by the Brenthurst Foundation which was founded and funded by the meddlesome Oppenheimer family!
"Who gave them 1 000 phone numbers of registered voters?" he asked.
"London's allegedly independent 'Sabi Strategy Group' paid to do the phoney 'PHONE SURVEY', it fraudulently presented as 'FIELDWORK', as it smiled to the bank with dirty Oppenheimer money is in fact a partner of Brenthurst Foundation, and is thus not independent at all. Phoney!"
Mazani Dziviro said the phone numbers were given by Pachedu, a group of "patriotic Zimbabwean citizens who strive to promulgate the culture of transparency, responsibility and accountability without any fear or favour".
Someone going by the name of Pachedu, but not using the Pachedu twitter handle, said: "For as long as the project is people driven its easier to get these names, during your time as minister of information you closed all the media spaces, now you are asking those questions because you think you still control the media spaces."
@wakanakaRegie said: "On a free and Fair election field. CCC allowed to campaign everywhere including access to ZBC and radio. It would be a whitewash 85% victory for Chamisa."
(149 VIEWS)