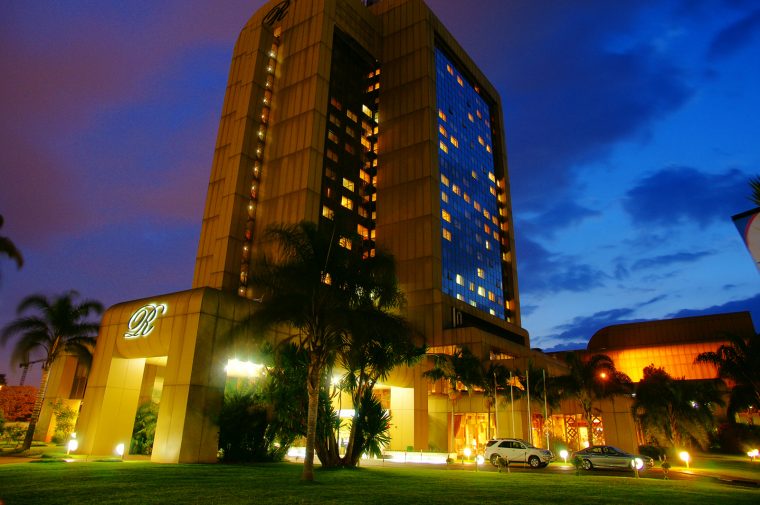 Vice-President Phelekezela Mphoko, under attack for staying at the Rainbow Towers hotel (Sheraton)for close to two years, has justified his stay by suggesting no tax dollars are being lost because he is staying in hotel owned by the government.
"I live in a government hotel. It's as good as staying in a government house," Mphoko was quoted as saying today.
Government does indeed own the Rainbow Towers building, but it does not own Rainbow Tourism Group (RTG), which runs the hotel.
RTG is not a parastatal, even though government appears to treat it as such, most likely on the basis of its ownership of the building.
RTG does have its roots in government. Its history can be traced to 1981, when the Zimbabwe Tourism Board was formed. In 1985, the government completed construction of a five-star hotel and conference centre in Harare, operating under a Harare Sheraton Hotel management contract.
In 1991, the Zimbabwe Tourism Investment Company (ZTIC) was established to house government's tourism interests, and the venture was soon renamed Rainbow Tourism Group.
The year 1999 was eventful for RTG. The Sheraton management contract was renegotiated and the hotel was renamed Sheraton Harare Hotel and Towers.
RTG was privatised and listed. The government sold 70 percent of RTG to private and institutional investors.
In 2005, the Sheraton contract ended and management was localised. The businesses of Sheraton Harare Hotel and Towers and Harare International Conference Centre were merged.
The company was short of cash and had to go to shareholders for more money, via a rights issue. If a shareholder fails to follow their rights and raise money for the extra shares, they get "diluted" or their shareholding is reduced when the shares on offer are bought by someone else. This is what happened to what had remained of government shareholding then.
In 2011, one of the shareholders, Econet Wireless, sold its 11 percent shareholding to NSSA. RTG in 2012 held another rights issue and government shareholding was diluted even further. The shareholding of NSSA, which was the underwriter of that rights offer, went up.
Continued next page
(268 VIEWS)