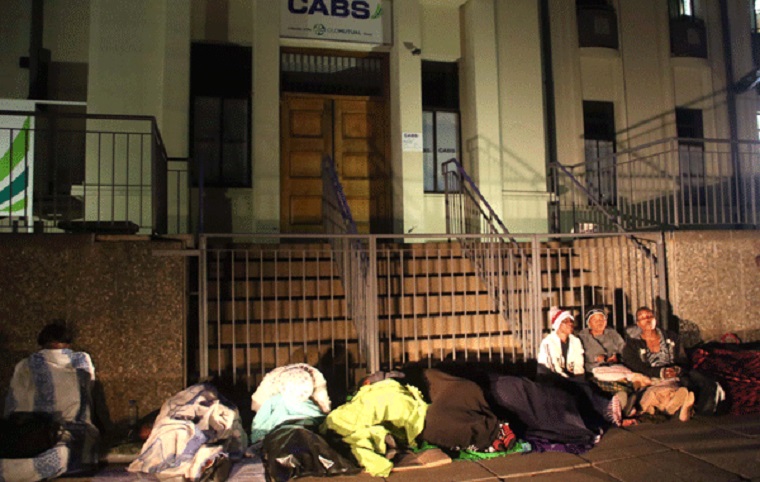 Movement for Democratic Change Vice-President Nelson Chamisa on Wednesday asked Finance Minister Patrick Chinamasa why the central bank governor John Mangudya is still alive when he said that he would commit suicide if he did not end the cash crisis in the country.
He said it seemed that Chinamasa was not aware of the challenges ordinary Zimbabweans were facing in their daily lives as some were sleeping in queues at the banks or perhaps he did not know what to do anymore.
"This issue has affected workers, widows, pensioners and even Members of Parliament have faced challenges in the banks. What is the government doing to ease the cash crisis or the liquidity crunch in the country?" Chamisa asked.
Chinamasa said people should use plastic money and Zimbabweans must change their dirty mindset that you need cash to buy everything.
He also said deposits into banks amounted to $7.2 billion but it was difficult to get this as physical cash.
The main problem, however, was that money was not circulating because some people were hoarding it.
"We have taken other companies to court that since 2009, have not banked any money but they are in business and acquiring millions which they receive in cash. Those are issues that we are looking into," he said.
"The main challenge is that you need to change your dirty mindset. Remove this mindset that you need to buy everything in cash."
Continued next page
(538 VIEWS)