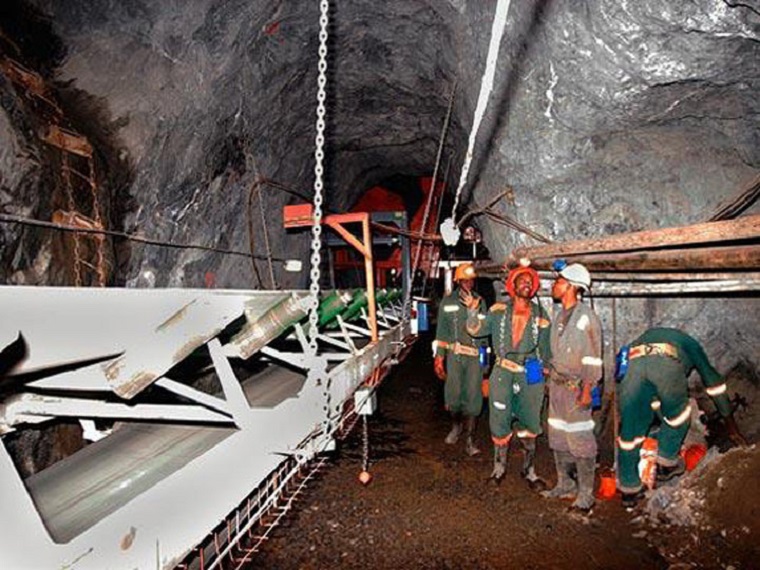 Caledonia Mining Corporation says it has identified additional gold resources at its Blanket Mine, which could extend its lifespan.
The company has since 2014 been undertaking an expansion of the mine in Gwanda, which is expected to take output to 80 000oz by 2021 and has so far registered a sixth successive year of sustained resource growth.
Blanket's resources have grown by approximately 69 percent since 2011 despite mining over 250 000 ounces over this period.
"The increase in the Measured and Indicated resource base of 6 percent to 714 000 ounces is good news for the longer-term life of Blanket and underscores the overall confidence level in Blanket's resources," chief executive Steve Curtis said yesterday.
"Furthermore, the increase of 47 percent in the Inferred resources at depth to 887,000 ounces shows the future potential of the mine. We are especially pleased to see good grade continuity in both our Measured and Indicated resources as well as in our Inferred resources at depth with grades above the current mine head grade."
Total Measured and Indicated resources now stand at 5.62 million tonnes at a grade of 3.95 while total Inferred resources now stand at 5.53 million tonnes at a grade of 4.99g/t.
"We are currently engaged in an investigation into the economic potential of modifying the current life of mine plan and the current investment plan at Blanket which commenced in the fourth quarter of 2014 to include additional ounces where possible with a view to extending the life of Blanket". –The Source
(51 VIEWS)