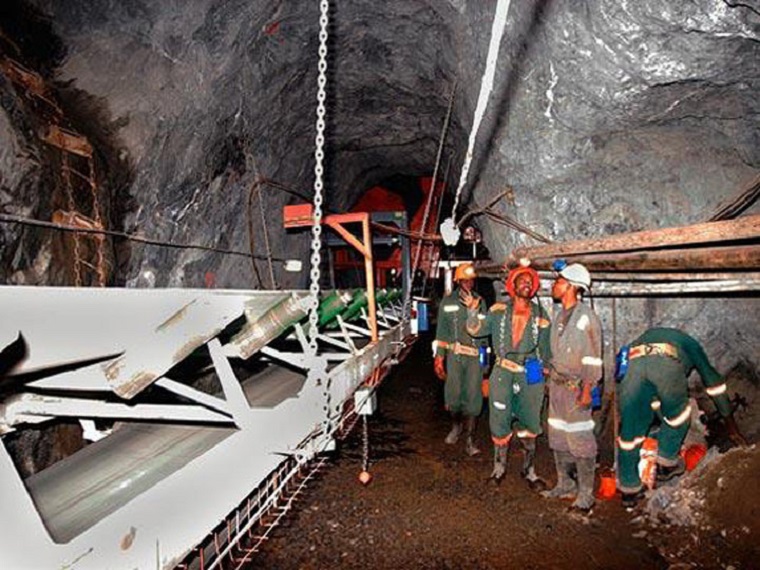 Caledonia Mining Corporation has reported an eight percent increase in gold production at its Blanket Mine to 25 315 ounces in the six months to June 30.
In the prior period last year, the miner achieved 23 332 oz.
"We experienced a marginally weaker average realised gold price for the quarter of $1 235, lower than expected grades contributed to a 10.6 percent increase in on-mine cost from $629 per ounce to $696 per ounce," chief executive Steve Curtis said in a statement.
Net profit stood at $4.1 million, up from $3 million over the same period last year.
Caledonia had cash and equivalents of $10.9 million from $10.6 million in 2016.
Adjusted earnings for the period were 45.7 cents, six percent higher than in the first half of 2016.
Gross cash position remained flat at $10.9 million while operating cash flow stood at $4.7 million.
"To keep cash balances flat during a quarter in which we invested $4.2 million and paid a quarterly dividend of $7 000 is testament to the strong generation of the mine," said Curtis.
The junior miner says it expects to meet its 2017 target of between 52 000oz and 57 000oz.
The Central Shaft project, which is expected to ramp-up production to 80 000oz annually by 2021, is now at 870 metres below surface and is expected to be in production in the fourth quarter of 2018.- The Source
(12 VIEWS)