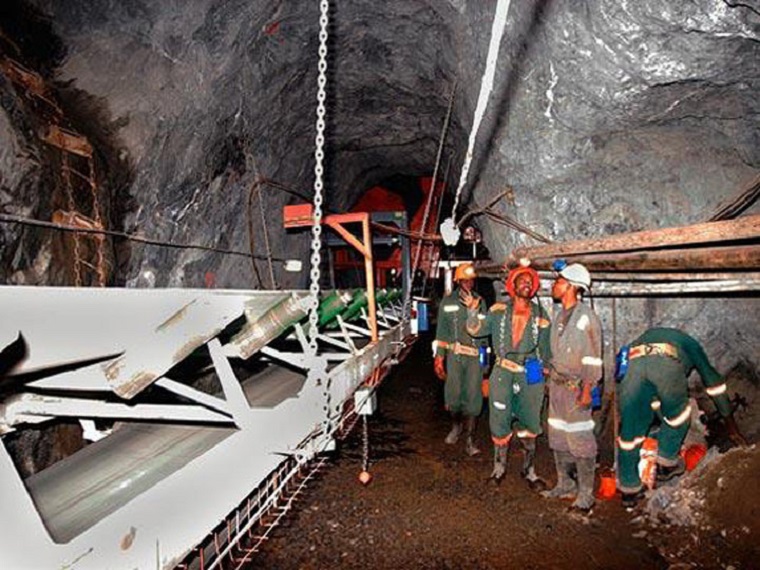 Caledonia Mining Corporation today reported an 18 percent increase in gold production to 50 351 ounces in the year to December 31, 2016 – the highest output ever at its Blanket Mine near Gwanda.
Net profit nearly doubled to $8.53 million from $4.8 million after costs dropped 12 percent during the period under review.
Average gold price received was up 8 percent to $1 232/oz.
Production in the quarter to December of 13 591 ounces at a cost of $843 per ounce, was also a new quarterly production record for the mine.
Adjusted earnings per share at 21.4 cents, increased by 143 percent from 8.8 cents, in the previous year.
Production guidance for 2017 has been set 60 000 ounces.
The Canadian listed miner has budgeted $18 million investment for 2017 after spending over $36 million in the previous two years.
Caledonia has a long-term plan to ramp-up production at Blanket to 80 000 ounces by 2021.
"We look forward to the completion of our Central Shaft capital investment program in 2018 after which capital investment is expected to decline significantly," said chief executive Steve Curtis.
"During the year there was significant progress in sinking the new Central Shaft, which is currently at a depth of 633 meters. Central Shaft remains on track to reach a target depth of 1 080 meters by 2018 and is the key enabler of our longer-term life of mine plan at Blanket,"he added.
The miner had cash and equivalents net of overdraft of $14.3 million.
"Our cash position was boosted by the drawdown of a new $3m term facility in Zimbabwe which will serve to improve capital efficiency. To finish the year with an increased cash balance despite having invested almost $20 million at Blanket and while also returning $3 million to our shareholders in dividends in 2016 is testament to the very strong cash generation potential of the mine," said Curtis.- The Source
(41 VIEWS)